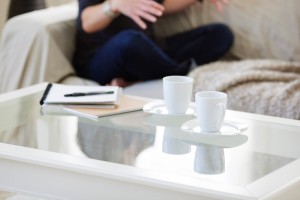 I am offering a workshop next weekend called "Tame Your To-Do List — Efficiency that feeds your soul, makes you smile and suits your unique style."
It's all about making sure that the tasks that fill your days add up to the life you want to live. We will be minimizing stress, dread and guilt, in favor of peace of mind and worthy, exciting challenges.
It's going to be fantastic!
I just have a few things to get to before I'll be ready…
That should be no problem for a self-proclaimed efficiency expert like myself, right?
Those of you who know me well might be wondering if I've become delusional. If you watched me pull all-nighters in college or have noticed me towards the end of the school pick-up line, or are still dwelling on that time I forgot a housekeeping detail that led to some plumbing issues, you may not associate me with to-do list mastery.
Fair point. I do tend to be a little dreamy and distractible. I don't really like to plow through a day checking off task after task. I prefer to go with the flow. In fact, I find deep satisfaction in sitting and doing nothing at all.
So. Are you sold on my workshop yet?
Here's why, despite some evidence to the contrary, I have a lot of great insights to share about choosing what to do and getting it done.
I have been a "Type B" person living in a "Type A" community for a long time now. I have learned their ways. I mean, I have actively pursued knowledge on the topics of productivity and organization and, through trial and error, found the methods that work, even for people like me who would prefer to just sit and chat.
This gives me access, like a spy or a double agent. I live among the super-productive while secretly harboring an intense desire to help them chill out. I don't want them to stop achieving their goals. Heavens, no. Those folks make the world go around and I'm grateful for all they do.
I just want to give them permission to savor the beauty and wonder available in each moment, rather than race to the end of their allotted days on earth as though being chased.
So I teach yoga and I've trained with my favorite wise-woman, Martha Beck, to be a life coach. I ponder the balance of doing and being, mostly while driving kids around, grocery shopping and walking the dog.
I would like everyone to choose their daily activities to suit their own talents and natural dispositions. If there are fears or obstacles in the way, I'd like to help clear them. When there are mountains to climb and chores to tend, I say we tackle them with the mind/body skills of a Jedi, or at least a sense of humor.
So, in preparation for my workshop, I shall:
– Clarify my intended outcomes
– Make a mind-map of related tasks
– List the necessary action steps
– Take those actions, letting my body decide what to do when
– Use trusted methods to talk myself off the ledge when fears come up
– Prepare thoroughly, to minimize stress
– Be fully present and flexible during the workshop in case it takes an unexpected turn
– Be willing to suck. (That part is sort of hush-hush, and not great sales copy, but people have start somewhere in order to become amazing. Welcome to somewhere! Amazing here we come…)
– Know that I am only doing this because it is exactly my kind worthy challenge. I would do this sort of thing for free, for the satisfaction and fun of using my talents to share something I believe in. I will also gladly accept money.
– Know that this could totally fail, and the world will keep turning.
– Know that this could really help a lot of people enjoy what they do all day. That's worth my best shot.
If you're local, come to my workshop on Saturday, Sept. 21st from 1:00 – 3:00 at the Wellesley Recreation Center, Warren Building.
Call 781-235-2370 to register.
If you run around crazy all the time or if you have trouble getting moving at all, I've got some cool stuff planned that will change the way you do your thing. We're all headed towards amazing. See you there–
Namaste,
Cory
photo credit: Kristina Young Photography